I suspect that the reason why you have not started that amazing project you have in your heart is because you are waiting for the perfect moment.
But wait a minute. Is there any such thing as perfection?
According to my terrific mentor Mr Tony Robbins, " Perfection is the lowest standard human beings can have." He said that a lot of people die with their projects because they're waiting for;
the perfect time
the perfect age
the perfect environment
the perfect country
the perfect job
the perfect business opportunity etc
To be transparent, I would admit that I have put off going on several ventures for too long because I wanted things to turn out "perfect."
Is perfection a thing in and of itself? Because what seems amazing to one person may be commonplace to another and flawed to another!
I've come to realize that I should always tackle a task exactly as I am, with what I have.
My Website
I didn't know where to begin when the thought of blogging about financial freedom first entered my mind. To convey my message and engage my audience, I believed I required a top-notch, award-winning website.
I put off thinking about it until I finally attended a coaching course in May 2020, after which I never looked back. I searched for "how to develop a website" online. Following the instructions, I sat down on a Saturday and the site was ready that same day. Given that I was a tech newbie, you can visualize how the website eventually panned out.
Heck, I had come to the point where all that mattered was that I communicate my message. And guess what, since that move, the readership has only increased since the weekly publication of the message and imperfect aesthetic.
Recently, I was able to pay for a website that seems less shoddy, yet some people still think it isn't good enough. What bell does that ring in your mind?
My Podcast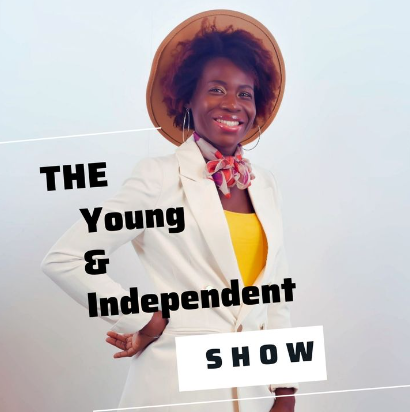 I held off launching my podcast because I wanted a sophisticated microphone and the perfect introduction sound. However, after purchasing the microphone, I noticed that recording directly with my phone sounded superior. So, whenever an idea enters my head or heart, I simply take out my phone and begin speaking into it.

You might have noticed that my children occasionally interrupt me or a loud noise intrudes. Initially, I would restart the tape until I believed it was perfect, but I soon realized that every time I did so, the originality of the message, and thus its effect, suffered.

The irony is that some of the recordings in which I had the greatest trouble (volume adjustment, external noise, pronunciation challenges) ended up being the most popular. People will choose to ride with you because they can identify with your "imperfections."
My First Book
I just published my first book on How To Be An A+ Partner, Mom & Entrepreneur, after putting it off for years because I felt unworthy.
Who am I to produce a book that others will enjoy? However, guess what? I eventually fired the shot last week, and as a result, I've sold a large number of copies in over seven countries.

The same work is being translated into Arabic, French, German, and Spanish at the moment. And although some readers may find it flawed, the feedback i have received so far is all I need to release my second book.
We all have a book in us, and there's never going to be a perfect time to put pen to paper. Starting exactly where we are and with what we have is the only proven route to success. When you start any project with doubts and uncertainty, progress makes it clearer, and you have the opportunity to learn as you go. Making the necessary adjustments becomes easier and more fun.
You may purchase my book by clicking on this link
Related Reading: 
6 Business Ventures that Require Zero Capital.
Please share this article with your family and friends, and bless someone who may be in despair right now.